Roof Restoration can be a difficult task for novice roofers. Especially if the job is to be completed efficiently, with the best quality products, techniques. Therefore, to ensure a proper restoration is done, a professional service with experienced management and roofers is a mandatory minimum. While engaging with Allcoast Roofing, you are promised the best service with only experienced staff that will meet your expectations, giving you peace of mind.
Why Choose Us for roof restoration in Runaway Bay?
During the selection of roofing service, various thoughts can run across your mind. We understand your concerns. After all, you are investing time and money two highly valuable commodities in Australia. Therefore, getting a service that meets your requirements is your right as a customer. Due to whats involved, selecting a reliable and professional service is vital. Here are just a few reasons that make you call for Allcoast Roofing services.
More than 50 years of experience
Registered and Licensed services
Recommend best products backed with a sound guarantee
Team of knowledgeable professionals
Services that Allcoast Roofing Provides
Exterior Painting
Roof Repairs Runaway Bay
Re-Roofing
Roof Extensions
Gutter Replacement
Box Gutters
Roof Replacement
Valley Replacement
New Patio Roofs
When Allcoast Roofing's team carry out a roof restoration, they take care of all details necessary to leave you satisfied with the work. Our roof restoration process includes pressure cleaning, repairing of broken tiles and other aspects of your roof that call for repair, repoint of ridge capping followed by professional roof painting Runaway Bay.
Roof painters Runaway Bay also provide Nano-Glaze roof membrane to make your roof look extra glossy. You can also opt for heat reflective paint to provide additional protection for your roof. Once we are done with our task, we thoroughly inspect the site to ensure everything is completed as per set high standards.
Eliminate the need for the replacement and add life to your existing roofs with the best services of Allcoast Roofing.
Our Services
Or fill in this form and we'll call you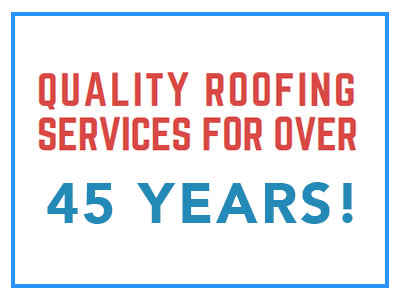 Got Wayne and his team to do a roof restoration and minor repairs.Great job, communication was excellent (the weather wasn't... read moreGot Wayne and his team to do a roof restoration and minor repairs.Great job, communication was excellent (the weather wasn't kind) and very professional. read less
David Williams
11/09/2021

Wayne and his team did a fantastic job. My roof looks fab. Highly recommend
Jenni Summer
9/28/2021

I would definitely recommend this business. Prompt, professional and my roof looks great. The price was very good and the... read moreI would definitely recommend this business. Prompt, professional and my roof looks great. The price was very good and the service was exceptional. I am very happy with all my dealings with this company and the results I got. read less
Lorraine Burkin
9/28/2021

Wayne and his team from Allcoast roofing service did a fantastic job of restoring and re-painting our roof. They... read moreWayne and his team from Allcoast roofing service did a fantastic job of restoring and re-painting our roof. They turned up on time and got to work and did a fantastic job. We are thrilled with the outcome and would highly recommend them. Our place looks like a new home!! Thanks guys for a great job. read less
Jim Horton
9/28/2021

Wayne and his team did a fantastic job. My roof looks fab. Highly recommend
Jenni Summer
9/23/2021

I would definitely recommend this business. Prompt, professional and my roof looks great. The price was very good and the... read moreI would definitely recommend this business. Prompt, professional and my roof looks great. The price was very good and the service was exceptional. I am very happy with all my dealings with this company and the results I got. read less
Lorraine Burkin
9/23/2021

Wayne and his team from Allcoast roofing service did a fantastic job of restoring and re-painting our roof. They... read moreWayne and his team from Allcoast roofing service did a fantastic job of restoring and re-painting our roof. They turned up on time and got to work and did a fantastic job. We are thrilled with the outcome and would highly recommend them. Our place looks like a new home!! Thanks guys for a great job. read less
Jim Horton
9/15/2021

We recently had our roof restored and repainted and couldn't be happier with the results. Wayne was always very responsive... read moreWe recently had our roof restored and repainted and couldn't be happier with the results. Wayne was always very responsive and professional. Highly recommend Allcoast Roofing! read less
Tabitha Lauret
8/28/2021