Varsity Lakes Roof Restoration and Maintenance
Your roof may be tough, but it's not damage-proof. You always want to make sure that your home's roof is in proper working order. Having a roof that is pristine will keep your home, your family, and your property safe from damage. Roof repairs, roof restoration, and roof painting are some of the best ways of roof maintenance in Varsity Lakes.
Why Roof Maintenance is Essential
If damage starts to accumulate to your roof, then you put items in your house at risk. Roof maintenance is necessary to make sure that this damage is dealt with appropriately. Some of the most common roof services include roof restoration, roof repairs, and roof painting.

Roof restoration involves using the roof's original material while the damaged parts are dealt with. This also makes sure that the roof looks brand new afterward. Roof repair, on the other hand, is usually necessary when the roof needs spot repairs. Roof painting is pretty much self-explanatory and will leave your roof looking brand new.
What Allcoast Roofing Can Offer
If you are thinking of getting a company to service your roof, Allcoast Roofing is the best in the business. We have a variety of services, some of which include the following:
Roof restoration and roof repair
Roof painting
Re-roofing and roof replacement
Gutter maintenance
We service an extensive range of areas on the Gold Coast including Varsity Lakes.
About Varsity Lakes
Varsity Lakes is a suburb on the Gold Coast. It is known for its number of sports centres, some of which focus on water sports. It is also situated close to the beach and has many notable sights and places to visit.
Contact us for Varsity Lakes Roof Restorations and Roof Painting
Allcoast Roofing's mission is to make sure that your roof is the best it can be. Any damage to your roof and we're your best bet. You may contact us at 1300 ROOFER .
We use and recommend Roof Protect Roofing Membrane.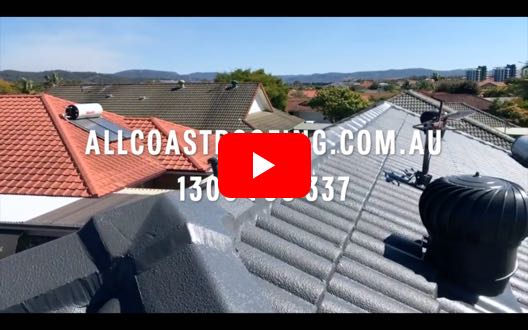 Our Services
Or fill in this form and we'll call you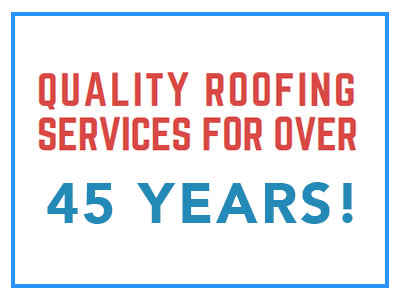 Got Wayne and his team to do a roof restoration and minor repairs.Great job, communication was excellent (the weather wasn't... read moreGot Wayne and his team to do a roof restoration and minor repairs.Great job, communication was excellent (the weather wasn't kind) and very professional. read less
David Williams
11/09/2021

Wayne and his team did a fantastic job. My roof looks fab. Highly recommend
Jenni Summer
9/28/2021

I would definitely recommend this business. Prompt, professional and my roof looks great. The price was very good and the... read moreI would definitely recommend this business. Prompt, professional and my roof looks great. The price was very good and the service was exceptional. I am very happy with all my dealings with this company and the results I got. read less
Lorraine Burkin
9/28/2021

Wayne and his team from Allcoast roofing service did a fantastic job of restoring and re-painting our roof. They... read moreWayne and his team from Allcoast roofing service did a fantastic job of restoring and re-painting our roof. They turned up on time and got to work and did a fantastic job. We are thrilled with the outcome and would highly recommend them. Our place looks like a new home!! Thanks guys for a great job. read less
Jim Horton
9/28/2021

Wayne and his team did a fantastic job. My roof looks fab. Highly recommend
Jenni Summer
9/23/2021

I would definitely recommend this business. Prompt, professional and my roof looks great. The price was very good and the... read moreI would definitely recommend this business. Prompt, professional and my roof looks great. The price was very good and the service was exceptional. I am very happy with all my dealings with this company and the results I got. read less
Lorraine Burkin
9/23/2021

Wayne and his team from Allcoast roofing service did a fantastic job of restoring and re-painting our roof. They... read moreWayne and his team from Allcoast roofing service did a fantastic job of restoring and re-painting our roof. They turned up on time and got to work and did a fantastic job. We are thrilled with the outcome and would highly recommend them. Our place looks like a new home!! Thanks guys for a great job. read less
Jim Horton
9/15/2021

We recently had our roof restored and repainted and couldn't be happier with the results. Wayne was always very responsive... read moreWe recently had our roof restored and repainted and couldn't be happier with the results. Wayne was always very responsive and professional. Highly recommend Allcoast Roofing! read less
Tabitha Lauret
8/28/2021