Add More Value To Your Property With Allcoast Roofing Services Parkwood!
Are you looking for a roofing contractor in Parkwood to address your dull, damaged or leaking roof? All Coast Roofing is here to help you! We have over 50 years of combined experience in roof restoration Parkwood services.
Our team of experienced tradesmen pride themselves on offering these high-quality services. We provide our customers the true information about their property, roof condition, and give them the best solution for a particular roof problem.
Roof Restoration
Whether there is a leak in your roof or its looks have begun to dull, roof restoration Parkwood is the solution to bring your roof back to life. Our skilled professionals will remove or replace the damaged roof material. Our expert roof painters will then paint your dull roof with quality paints to bring its youthful glow.
Roof Leak Inspections
Is water entering your premises and you are unable to find any leak spot on the roof?
If that is the case, the Allcoast Roofing inspection team is there to help you! Our highly-trained  roofers will inspect every corner of your roof or building to find the leak point on the roof. We offer free no-obligation inspections for your building or roof.
Roof Repair
We know at times there can be absolute urgencies with the roof. We also understand there may only be needs for minor roof repairs Parkwood. No matter how big or small our skilled roofers are happy to come out, locate the problem and repair any damage.
Our roof technician will efficiently diagnose and detect the problem in your roof and then fix the problem. They will give you a written report on your roof condition, along with any roofing suggestions so that you can decide which service you want for roof repair.
Roof Painting
Our roofers are specialists at roof painting Parkwood. We have a wide range of roof colours that you can select for your roof. Our trained roof painters Parkwood will help you in selecting the best roof colour to match with the walls of the building.
Why Choose Us?
We have experience of more than 40 years.
Are available 24/7 and can reach you in shortest possible time after your call.
We do not compromise with quality.
Customer's satisfaction is our top priority.
5 star Google rating.
Our Services
Or fill in this form and we'll call you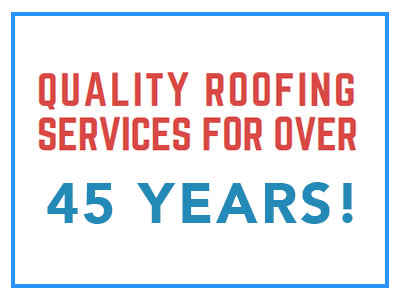 Got Wayne and his team to do a roof restoration and minor repairs.Great job, communication was excellent (the weather wasn't... read moreGot Wayne and his team to do a roof restoration and minor repairs.Great job, communication was excellent (the weather wasn't kind) and very professional. read less
David Williams
11/09/2021

Wayne and his team did a fantastic job. My roof looks fab. Highly recommend
Jenni Summer
9/28/2021

I would definitely recommend this business. Prompt, professional and my roof looks great. The price was very good and the... read moreI would definitely recommend this business. Prompt, professional and my roof looks great. The price was very good and the service was exceptional. I am very happy with all my dealings with this company and the results I got. read less
Lorraine Burkin
9/28/2021

Wayne and his team from Allcoast roofing service did a fantastic job of restoring and re-painting our roof. They... read moreWayne and his team from Allcoast roofing service did a fantastic job of restoring and re-painting our roof. They turned up on time and got to work and did a fantastic job. We are thrilled with the outcome and would highly recommend them. Our place looks like a new home!! Thanks guys for a great job. read less
Jim Horton
9/28/2021

Wayne and his team did a fantastic job. My roof looks fab. Highly recommend
Jenni Summer
9/23/2021

I would definitely recommend this business. Prompt, professional and my roof looks great. The price was very good and the... read moreI would definitely recommend this business. Prompt, professional and my roof looks great. The price was very good and the service was exceptional. I am very happy with all my dealings with this company and the results I got. read less
Lorraine Burkin
9/23/2021

Wayne and his team from Allcoast roofing service did a fantastic job of restoring and re-painting our roof. They... read moreWayne and his team from Allcoast roofing service did a fantastic job of restoring and re-painting our roof. They turned up on time and got to work and did a fantastic job. We are thrilled with the outcome and would highly recommend them. Our place looks like a new home!! Thanks guys for a great job. read less
Jim Horton
9/15/2021

We recently had our roof restored and repainted and couldn't be happier with the results. Wayne was always very responsive... read moreWe recently had our roof restored and repainted and couldn't be happier with the results. Wayne was always very responsive and professional. Highly recommend Allcoast Roofing! read less
Tabitha Lauret
8/28/2021