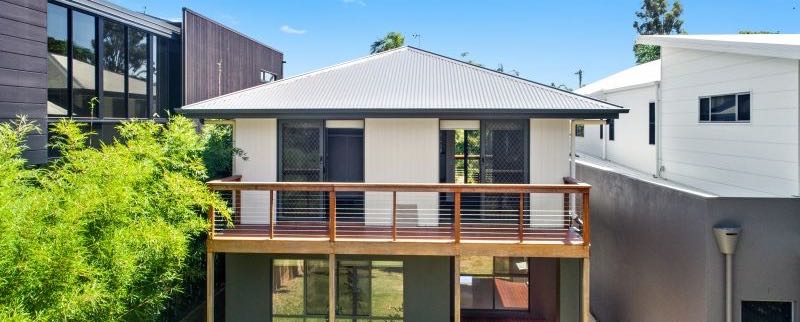 Bundall Roof Restoration Experts
Bundall is one of the most central suburbs of the Gold Coast. It's thick with great businesses, schools and sporting clubs.
Bundall actually covers quite a large area including Sorrento, Isle of Sorrento and Bundall itself. There are lots of homeware, electrical and furniture stores - so perfect for the property owners that are renovating. Gyms and sports centres are plentiful, and easy access to all of the main roads to Benowa, Ashmore, Chevron, Isle of Capri & Surfers Paradise.
When it comes to getting a roof restoration in Bundall, we've got you covered. We have performed roof painting in Bundall for over 20 years. We can provide you with a list of addresses in your area of roof restorations to show you how good our work actually is.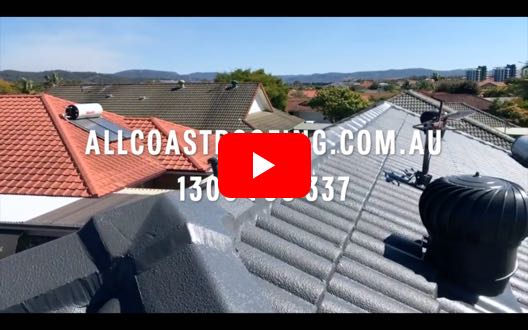 Expert Bundall Roof Painting
If the roof is in good order with not much flaking paint, then the roof surface will just need the standard cleaning procedure.
This involves the entire surface to be pressure cleaned using up to 4000 psi to remove all dirt, grime and mould to provide a clean and even surface for the painting. In the areas around chimneys or some trees that are severely stained then a strong cleaning agent will be applied.
After the cleaning process is completed, the roof will then be coated using our commercial grade airless spray gun and brush with two coats of a premium quality exterior roofing paint to the colour and sheen chosen by you.
We use and recommend Roof Protect Roofing Membrane.
Get a free roof restoration quote today.
Our Services
Or fill in this form and we'll call you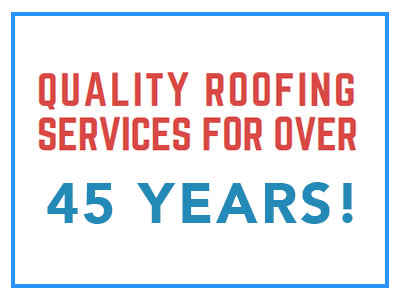 Got Wayne and his team to do a roof restoration and minor repairs.Great job, communication was excellent (the weather wasn't... read moreGot Wayne and his team to do a roof restoration and minor repairs.Great job, communication was excellent (the weather wasn't kind) and very professional. read less
David Williams
11/09/2021

Wayne and his team did a fantastic job. My roof looks fab. Highly recommend
Jenni Summer
9/28/2021

I would definitely recommend this business. Prompt, professional and my roof looks great. The price was very good and the... read moreI would definitely recommend this business. Prompt, professional and my roof looks great. The price was very good and the service was exceptional. I am very happy with all my dealings with this company and the results I got. read less
Lorraine Burkin
9/28/2021

Wayne and his team from Allcoast roofing service did a fantastic job of restoring and re-painting our roof. They... read moreWayne and his team from Allcoast roofing service did a fantastic job of restoring and re-painting our roof. They turned up on time and got to work and did a fantastic job. We are thrilled with the outcome and would highly recommend them. Our place looks like a new home!! Thanks guys for a great job. read less
Jim Horton
9/28/2021

Wayne and his team did a fantastic job. My roof looks fab. Highly recommend
Jenni Summer
9/23/2021

I would definitely recommend this business. Prompt, professional and my roof looks great. The price was very good and the... read moreI would definitely recommend this business. Prompt, professional and my roof looks great. The price was very good and the service was exceptional. I am very happy with all my dealings with this company and the results I got. read less
Lorraine Burkin
9/23/2021

Wayne and his team from Allcoast roofing service did a fantastic job of restoring and re-painting our roof. They... read moreWayne and his team from Allcoast roofing service did a fantastic job of restoring and re-painting our roof. They turned up on time and got to work and did a fantastic job. We are thrilled with the outcome and would highly recommend them. Our place looks like a new home!! Thanks guys for a great job. read less
Jim Horton
9/15/2021

We recently had our roof restored and repainted and couldn't be happier with the results. Wayne was always very responsive... read moreWe recently had our roof restored and repainted and couldn't be happier with the results. Wayne was always very responsive and professional. Highly recommend Allcoast Roofing! read less
Tabitha Lauret
8/28/2021