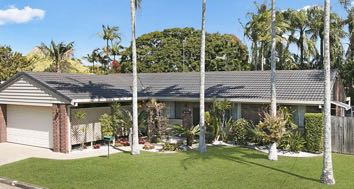 Currumbin Waters Roof Restoration
Currumbin Waters Roof Restorations
It's no secret the Southern Gold Coast is thriving. Only minutes from some of the most beautiful beaches on the Gold Coast and excellent community, leisure & outdoor facilities along the banks of the Currumbin Creek. Currumbin Waters is a gem of the Gold Coast. Also close to quality shopping, dining, clubs like the famous Currumbin RSL, excellent schools and medical facilities. This is a great place to live or visit, its quiet with a great community spirit.
But between the crazy Gold Coast Highway and Varsity Lakes, there's plenty of beautiful homes that are ready for a roof restoration to give them a fresh new look. As soon as you hit Currumbin Waters you'll unequivocally be forced into a beaming smile.
Roof Restoration Currumbin Waters
We have cleaned, repaired or restored more than 250 homes in the Currumbin waters area. Each job is very different. Typically, one job could take us anywhere between one to four days, give or take. In some instances we will only have to repair and restore one small section of a roof and in others we will have to repair and restore the entire roof.
A roof is one of the most important aspects of any home, not only structurally but due to its looks. A tired and worn looking roof is not going to be very appealing to potential buyers as it can make your whole house look old. A fresh new roof restoration in Currumbin Waters on the other hand, will uplift the look of your entire house. This can add to the value of your home, immensely. Along with this, if your roof is in tip top shape you are not going to have to worry about leaks or the likes.
Give us a call and let us know what you need done on your roof and we will give you a rough estimate on how long that should take us. Have you got questions? Call us today on 0411 132 583.
We use and recommend Roof Protect industrial roofing membrane.
For more information, visit our homepage.
Our Services
Or fill in this form and we'll call you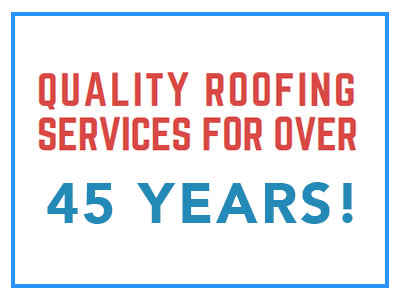 Got Wayne and his team to do a roof restoration and minor repairs.Great job, communication was excellent (the weather wasn't... read moreGot Wayne and his team to do a roof restoration and minor repairs.Great job, communication was excellent (the weather wasn't kind) and very professional. read less
David Williams
11/09/2021

Wayne and his team did a fantastic job. My roof looks fab. Highly recommend
Jenni Summer
9/28/2021

I would definitely recommend this business. Prompt, professional and my roof looks great. The price was very good and the... read moreI would definitely recommend this business. Prompt, professional and my roof looks great. The price was very good and the service was exceptional. I am very happy with all my dealings with this company and the results I got. read less
Lorraine Burkin
9/28/2021

Wayne and his team from Allcoast roofing service did a fantastic job of restoring and re-painting our roof. They... read moreWayne and his team from Allcoast roofing service did a fantastic job of restoring and re-painting our roof. They turned up on time and got to work and did a fantastic job. We are thrilled with the outcome and would highly recommend them. Our place looks like a new home!! Thanks guys for a great job. read less
Jim Horton
9/28/2021

Wayne and his team did a fantastic job. My roof looks fab. Highly recommend
Jenni Summer
9/23/2021

I would definitely recommend this business. Prompt, professional and my roof looks great. The price was very good and the... read moreI would definitely recommend this business. Prompt, professional and my roof looks great. The price was very good and the service was exceptional. I am very happy with all my dealings with this company and the results I got. read less
Lorraine Burkin
9/23/2021

Wayne and his team from Allcoast roofing service did a fantastic job of restoring and re-painting our roof. They... read moreWayne and his team from Allcoast roofing service did a fantastic job of restoring and re-painting our roof. They turned up on time and got to work and did a fantastic job. We are thrilled with the outcome and would highly recommend them. Our place looks like a new home!! Thanks guys for a great job. read less
Jim Horton
9/15/2021

We recently had our roof restored and repainted and couldn't be happier with the results. Wayne was always very responsive... read moreWe recently had our roof restored and repainted and couldn't be happier with the results. Wayne was always very responsive and professional. Highly recommend Allcoast Roofing! read less
Tabitha Lauret
8/28/2021