Give Life to Your Roof with Roof Restoration in Burleigh Heads
Undoubtedly your roof will wear out with time and need a replacement when it has reached its end of life. Although this is unavoidable, isn't it not worth caring for your roof in the meantime to extend its life span and keep it looking fresh? Of course! However, this is a very difficult thing to do on your own. Therefore, it's important to book in a yearly inspection with professional roofers and to repair any damage. Perhaps your roof has seen better days and is in need of a roof restoration Burleigh Heads service? If that is the case, then you should go with the best name in the roofing industry - Allcoast Roofing.
Why Choose Us for Your Roof Restoration Services?
Perhaps you're wondering how Allcoast roofing are so highly regarded? Well, we understand your skepticism as there are many who make the claim. However, there's proof in the pudding as we have been serving the area with all roofing services for the last three generations. Working for the past 30 years in the industry has enabled us to earn a fantastic reputation due to our outstanding service. To reconcile any misconceptions or reservations, here are just a few things that set us apart from the crowd:
More than 50 years of experience
Registered and Licensed team and service
Highest–quality products
Nano-glaze roof membrane with a 12-year warranty period
Contact Us to Get the Best Roofing Services For:
Roof restoration Burleigh Heads
Allcoast roof restoration process includes pressure cleaning the roof, repointing of the ridge cap, and roof painting Burleigh Heads by our skilled roof painters Burleigh Heads. During the repairing phase, our team fixes all broken or damaged concrete or terracotta tiles and also fixes damage to Colorbond roofs.
Re-roofing and Gutter Replacement
You can contact us to have your roof gutters and downpipes replaced. Our team is also the best at fixing rusted valley irons. Major roof repairs Burleigh Heads includes re-roofing, sarking replacement, and tiling of extensions.
Are you looking for second-hand tiles? You can contact us for that too, as we have the facility to supply well suited second-hand tiles for your homes roof.
Roof Replacement and Repairs
Allcoast Roofing provides roof replacement services for not only for residential housing but also for factory roofs. Want to learn more?
Contact us today for more information or engage us for our services!
Our Services
Or fill in this form and we'll call you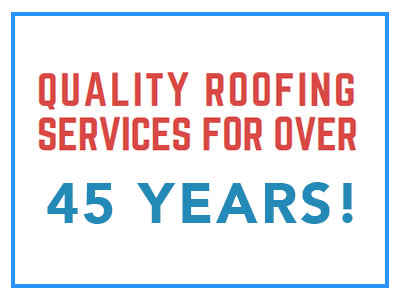 Got Wayne and his team to do a roof restoration and minor repairs.Great job, communication was excellent (the weather wasn't... read moreGot Wayne and his team to do a roof restoration and minor repairs.Great job, communication was excellent (the weather wasn't kind) and very professional. read less
David Williams
11/09/2021

Wayne and his team did a fantastic job. My roof looks fab. Highly recommend
Jenni Summer
9/28/2021

I would definitely recommend this business. Prompt, professional and my roof looks great. The price was very good and the... read moreI would definitely recommend this business. Prompt, professional and my roof looks great. The price was very good and the service was exceptional. I am very happy with all my dealings with this company and the results I got. read less
Lorraine Burkin
9/28/2021

Wayne and his team from Allcoast roofing service did a fantastic job of restoring and re-painting our roof. They... read moreWayne and his team from Allcoast roofing service did a fantastic job of restoring and re-painting our roof. They turned up on time and got to work and did a fantastic job. We are thrilled with the outcome and would highly recommend them. Our place looks like a new home!! Thanks guys for a great job. read less
Jim Horton
9/28/2021

Wayne and his team did a fantastic job. My roof looks fab. Highly recommend
Jenni Summer
9/23/2021

I would definitely recommend this business. Prompt, professional and my roof looks great. The price was very good and the... read moreI would definitely recommend this business. Prompt, professional and my roof looks great. The price was very good and the service was exceptional. I am very happy with all my dealings with this company and the results I got. read less
Lorraine Burkin
9/23/2021

Wayne and his team from Allcoast roofing service did a fantastic job of restoring and re-painting our roof. They... read moreWayne and his team from Allcoast roofing service did a fantastic job of restoring and re-painting our roof. They turned up on time and got to work and did a fantastic job. We are thrilled with the outcome and would highly recommend them. Our place looks like a new home!! Thanks guys for a great job. read less
Jim Horton
9/15/2021

We recently had our roof restored and repainted and couldn't be happier with the results. Wayne was always very responsive... read moreWe recently had our roof restored and repainted and couldn't be happier with the results. Wayne was always very responsive and professional. Highly recommend Allcoast Roofing! read less
Tabitha Lauret
8/28/2021