Roof Restoration Specialists in Ashmore
Is your roof reaching towards the end of its life span? Perhaps you are beginning to notice dullness and damage. If so, you should be planning to replace your roof. Does that sound like you? If that's the case then it would be wise to contact your AllCoast roof specialist for a professional roof restoration in Ashmore. Roof replacement is tricky, and you cannot do it without an in-depth understanding of the roof and highly tuned roofing skills. Give us a call or use the contact form to discuss your roofing problem.
We are a team of some very experienced roofers who work with one dedicated goal in mind, customer satisfaction. Because of this we endeavour to provide our clients with all the essential repairs, maintenance, and painting services at one place, at the most affordable prices. If you're in need of a re-paint, then please contact us so we can provide you with a professionally skilled roof painter Ashmore who can help you with both selection and the application of paints.
Your best Roofing services in Ashmore
All coast roof restoration specialises in all kinds of roofing work that allows your roof to attain long life and more value from it. Have a look at some of the different services we can help you with:
Roof Repairs
We are the best option for a roof repair Ashmore. This is because we have unique tools, and some distinguished techniques which help us treat even major problems with ease. Our knowledge and experience enable us to detect and eliminate even the potential issues that could drastically affect your home. A roof repair from us will mean that we cleanse your roof, fix leakages, re-point and most of all extend the lifespan of the roof.
Roof Restoration
Roof restoration is a great way to clean and disinfect your roof. It can bring life to even the dullest and oldest roof. This can be achieved due to some other things we do during a roof restoration in Ashmore.
Replace broken tiles
Re-point ridges
Apply the primer coat to roof
Apply a layer of premium paint
Roof Painting
If you want to increase the life of your roof and add to its appeal, consider roof painting Ashmore. We use only high-grade paint and apply it in a way that gives off a smooth and brilliant finish. Due to this the paint will protect the roof from damages and also adds to its value.
Contact now and experience our best services!
Our Services
Or fill in this form and we'll call you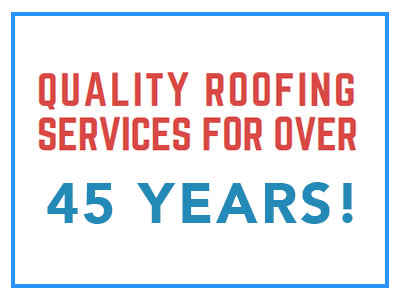 Got Wayne and his team to do a roof restoration and minor repairs.Great job, communication was excellent (the weather wasn't... read moreGot Wayne and his team to do a roof restoration and minor repairs.Great job, communication was excellent (the weather wasn't kind) and very professional. read less
David Williams
11/09/2021

Wayne and his team did a fantastic job. My roof looks fab. Highly recommend
Jenni Summer
9/28/2021

I would definitely recommend this business. Prompt, professional and my roof looks great. The price was very good and the... read moreI would definitely recommend this business. Prompt, professional and my roof looks great. The price was very good and the service was exceptional. I am very happy with all my dealings with this company and the results I got. read less
Lorraine Burkin
9/28/2021

Wayne and his team from Allcoast roofing service did a fantastic job of restoring and re-painting our roof. They... read moreWayne and his team from Allcoast roofing service did a fantastic job of restoring and re-painting our roof. They turned up on time and got to work and did a fantastic job. We are thrilled with the outcome and would highly recommend them. Our place looks like a new home!! Thanks guys for a great job. read less
Jim Horton
9/28/2021

Wayne and his team did a fantastic job. My roof looks fab. Highly recommend
Jenni Summer
9/23/2021

I would definitely recommend this business. Prompt, professional and my roof looks great. The price was very good and the... read moreI would definitely recommend this business. Prompt, professional and my roof looks great. The price was very good and the service was exceptional. I am very happy with all my dealings with this company and the results I got. read less
Lorraine Burkin
9/23/2021

Wayne and his team from Allcoast roofing service did a fantastic job of restoring and re-painting our roof. They... read moreWayne and his team from Allcoast roofing service did a fantastic job of restoring and re-painting our roof. They turned up on time and got to work and did a fantastic job. We are thrilled with the outcome and would highly recommend them. Our place looks like a new home!! Thanks guys for a great job. read less
Jim Horton
9/15/2021

We recently had our roof restored and repainted and couldn't be happier with the results. Wayne was always very responsive... read moreWe recently had our roof restored and repainted and couldn't be happier with the results. Wayne was always very responsive and professional. Highly recommend Allcoast Roofing! read less
Tabitha Lauret
8/28/2021