All Coast Roofing is a leading and reputable roofing company for both Residential and Commercial spaces in Paradise Point.
We have over 40 years of experience and take a comprehensive approach for all our roofing projects, big or small, to ensure quality results.
We employ only skilled and trained roofers who can handle any type of repair with ease.
People love to hire us for roofing needs because we provide premium quality services at an affordable price in Paradise Point.
We are a professional team and treat your property with the utmost respect. As a company, we are committed to delivering a high standard of customer service.
Our roofing services
Roof restoration Paradise Point
Roof replacement
New roof installation
Roof repair
Gutter cleaning
Gutter replacement
Re-bedding and re-pointing
Roof painting and more
We offer aforesaid roofing services for both commercial and residential buildings. We follow a particular procedure to provide long-lasting roof to you.
Our roof inspection team inspects your entire attic to figure out the cause of damage and leak. They give you a written report on the condition of your roof.
After this, our skilled roofers will discuss the condition with you and will also suggest you the reliable roofing solution according to your budget and requirements.
After doing repair and restoration work on your roof, our roof painters Paradise Point apply a coat of protective paint that save your roof from bacterial growth.
What we offer and why choose us?
Roofing services at affordable price
Emergency roofing services
Free roof inspection
Warranty for our products and services
Clean all the mess after finish our work
For us customers, satisfaction is a top priority
Call us now for a free roof inspection and reliable roofing services.
Our Services
Or fill in this form and we'll call you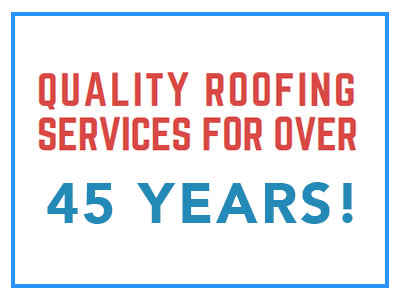 Got Wayne and his team to do a roof restoration and minor repairs.Great job, communication was excellent (the weather wasn't... read moreGot Wayne and his team to do a roof restoration and minor repairs.Great job, communication was excellent (the weather wasn't kind) and very professional. read less
David Williams
11/09/2021

Wayne and his team did a fantastic job. My roof looks fab. Highly recommend
Jenni Summer
9/28/2021

I would definitely recommend this business. Prompt, professional and my roof looks great. The price was very good and the... read moreI would definitely recommend this business. Prompt, professional and my roof looks great. The price was very good and the service was exceptional. I am very happy with all my dealings with this company and the results I got. read less
Lorraine Burkin
9/28/2021

Wayne and his team from Allcoast roofing service did a fantastic job of restoring and re-painting our roof. They... read moreWayne and his team from Allcoast roofing service did a fantastic job of restoring and re-painting our roof. They turned up on time and got to work and did a fantastic job. We are thrilled with the outcome and would highly recommend them. Our place looks like a new home!! Thanks guys for a great job. read less
Jim Horton
9/28/2021

Wayne and his team did a fantastic job. My roof looks fab. Highly recommend
Jenni Summer
9/23/2021

I would definitely recommend this business. Prompt, professional and my roof looks great. The price was very good and the... read moreI would definitely recommend this business. Prompt, professional and my roof looks great. The price was very good and the service was exceptional. I am very happy with all my dealings with this company and the results I got. read less
Lorraine Burkin
9/23/2021

Wayne and his team from Allcoast roofing service did a fantastic job of restoring and re-painting our roof. They... read moreWayne and his team from Allcoast roofing service did a fantastic job of restoring and re-painting our roof. They turned up on time and got to work and did a fantastic job. We are thrilled with the outcome and would highly recommend them. Our place looks like a new home!! Thanks guys for a great job. read less
Jim Horton
9/15/2021

We recently had our roof restored and repainted and couldn't be happier with the results. Wayne was always very responsive... read moreWe recently had our roof restored and repainted and couldn't be happier with the results. Wayne was always very responsive and professional. Highly recommend Allcoast Roofing! read less
Tabitha Lauret
8/28/2021