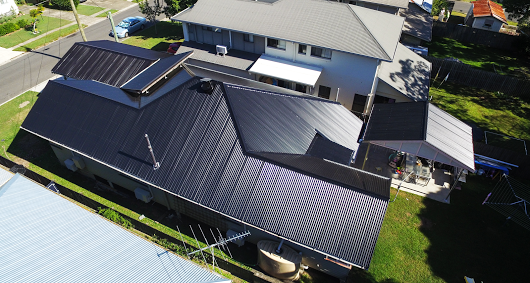 Amazing Gold Coast Roof Repairs.
With over 25 years experience with Gold Coast roof repairs and restoration, Allcoast Roofing are the Gold Coast's most trusted roofers and roof painters.
We do everything from roof leak repairs to commercial box gutter replacements. Our team has over 50 years of combined experience and include roof tilers, painter and decorators, roof plumbers and metal roofers.
Because we cover all aspects of roofing and gutter work, we don't just install roofs and gutters, we clean and maintain them too, so we understand what will contribute to the best roof & gutter solutions for your specific property and area. Our team's industry experience and skills will save you time and money both now, and in the long term.
Once you have approved our quote and have provided us with a written work order, we will begin carrying out the work within one week. If a faster response is required please advise us so that we can endeavour to meet your schedule.
Whether there's just a few drips or you have a potential flood on your hands, a leaking roof is always a big problem. Unlike other types of damage that might occur around the home, a leaking roof can spread and cause big damage to things like the ceiling and electrical systems. This can lead to numerous other problems, from the loss of stability in your house or building's structure to the potential growth of mould.
The instant that you notice there is a leak of any kind in your home, it's important to seek out help from an expert team with knowledge and capability. Since 1993, our experience in roof repairs Gold Coast have provided only the best quality services to clients in the Gold Coast area.
We can help you out with even small repairs like broken tiles or up to a full roof replacement. There's nothing we can't finx or repair on your roof!
For more information, see our homepage.
We use and recommend Roof Protect Roofing Membrane.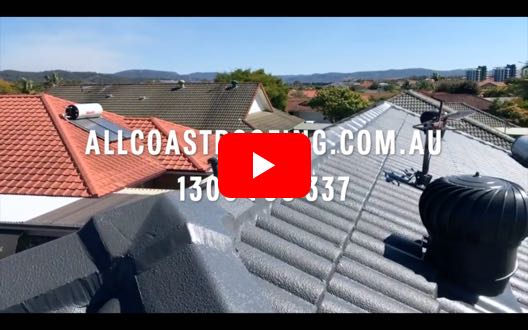 Our Services
Or fill in this form and we'll call you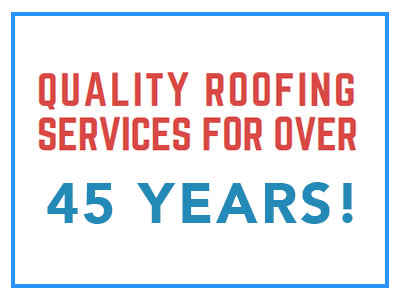 Highly recommend these guysThey came out and inspected my roof to see where the leak was coming from and repaired... read moreHighly recommend these guysThey came out and inspected my roof to see where the leak was coming from and repaired it straight away..Very happy that the jobs finally doneConsidering I've rung 3 other roofing services and left messages and didn't get any call backsThanks Allcoast👍 read less
Rix
2/18/2022

Got Wayne and his team to do a roof restoration and minor repairs.Great job, communication was excellent (the weather wasn't... read moreGot Wayne and his team to do a roof restoration and minor repairs.Great job, communication was excellent (the weather wasn't kind) and very professional. read less
David Williams
11/09/2021

I would definitely recommend this business. Prompt, professional and my roof looks great. The price was very good and the... read moreI would definitely recommend this business. Prompt, professional and my roof looks great. The price was very good and the service was exceptional. I am very happy with all my dealings with this company and the results I got. read less
Lorraine Burkin
10/16/2021

Wayne and his team from Allcoast roofing service did a fantastic job of restoring and re-painting our roof. They... read moreWayne and his team from Allcoast roofing service did a fantastic job of restoring and re-painting our roof. They turned up on time and got to work and did a fantastic job. We are thrilled with the outcome and would highly recommend them. Our place looks like a new home!! Thanks guys for a great job. read less
Jim Horton
9/28/2021

Wayne and his team did a fantastic job. My roof looks fab. Highly recommend
Jenni Summer
9/23/2021

We recently had our roof restored and repainted and couldn't be happier with the results. Wayne was always very responsive... read moreWe recently had our roof restored and repainted and couldn't be happier with the results. Wayne was always very responsive and professional. Highly recommend Allcoast Roofing! read less
Tabitha Lauret
8/26/2021

I had repairs to the roof including replacing clips above garage, several tiles replaced, repointing of ridge tiles, roof cleaning... read moreI had repairs to the roof including replacing clips above garage, several tiles replaced, repointing of ridge tiles, roof cleaning and painting done. From an old tatty roof in bad repair, I now have a roof that looks like new. Am so pleased with the job and the way that Wayne conducts and oversees his business. He was professional and knowledgeable. I would definitely recommend Allcoast to anyone who needs their roof renovated and repaired. read less
Pam
6/28/2021

All work was completed to an exceptional standard and was very competitively priced. Would highly recommend All Coast Roofing, Wayne... read moreAll work was completed to an exceptional standard and was very competitively priced. Would highly recommend All Coast Roofing, Wayne and his team were very helpful. read less
Michael Mitchell
6/28/2021